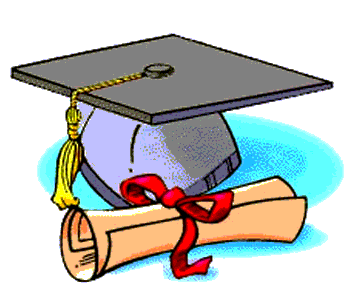 Don't expect daily posts, but I haven't written about anything before so, I have a great deal to share.
There is something very worrying about universities right now I believe. Forty-fifty years ago, having a Bachelor's degree meant you were a really smart and progressive person in the world. Many people were school dropouts and otherwise would certainly dropout of university. All that mattered were your skills, intelligence and ability to impress in an interview. However, having a bachelor's degree meant you were smart, there was no need to prove it anymore.
Nowadays, people study for their bachelor's, their master's and their PhD's and might still not find jobs. Almost everyone has a bachelor's degree now and it's like the 3-4 years you have spent in university don't mean a thing. In Belgium and Australia having a bachelor of science or engineering would not even get you a job in either industries. You
need
a master's degree in engineering to actually find a job in engineering, since you would not be accredited in the country to work as an engineer otherwise. It's becoming close to medicine. I think this is frightful. Soon enough you might need a doctorate to just find decent work in your field of study. This means the youngest professionals would be 26 years old with at least £60000/€70000/$95000 in debt and earning nothing more than a bachelor's degree would have earned you 10 years ago. They will also be expected to work until they are 70 years old in the Western countries with the rising pension age.
Add to this that wages haven't been keeping up with inflation and they might even have to work well into their eighties to even secure enough money to retire. Unfortunately, by then they wouldn't be able to enjoy their retirements. This is the prospect of your children.
IvyBridge
Add to that the fact that if your degree is not from universities of the Ivy League or OxBridge (and a few others) your CV is thrown to the bottom of the stack. These places are full of geniuses... Why would employers want you if you got your degree from the University of Blahblah ? So not only did you work your ass off for 8 years, you would still be asking for unemployment benefits or going to work for McDonald's.
Another option might be to move to another country where they are in need for people who studied what you did and hope there are no IvyBridge people thinking the same thing as you did. I am pretty sure there will be another degree soon, probably in the same form as the medicinal specialization degreed, so an engineering student would have to decide not only what field of engineering (e.g. chemical, electrical,...) but also a deep specialization (e.g. renewable energies -> wind power). I believe this would be the most natural progression of degrees. Of course, this is only if we don't end up in a radioactive abyss caused by nuclear power plants and/or weapons..
I'm going to end up with a Masters in Engineering in a year's time, I wonder how much it will be worth by then. What about you ?